Construction business can be done both government or in a private sector in India for private sector business you need to apply for vendor code to the top construction companies in India who will assign you the particular construction work in the particular area through a work order and you may also apply construction work for a government projects by applying the e procurement website of State government or Central government,
please note that for government contractor you need to apply for empanelment as a contractor with the each of government departments.
Procedure for registration of a construction company in India
In this article we will discuss about registration of construction company in India, the construction industry is a very high growth industry right now and it is expected to remain high in the next coming years, the construction business is a capital intensive business and you may require to buy an equipment to carry on the business process human need labor and most importantly you have to decide your category of construction whether you want to be a general contractor or you want to acquire a specific niche for your business.
Construction Company can be registered in the following type of business is structures in India
Proprietorship Firm
Partnership firm
Limited limited partnership
Private Limited company
Public limited company
You can your start your construction business with any of the above mentioned legal entities in India
You can choose to register any one of the legal entities in India in this article we will share you the information about registration of private limited company for construction business in India.
As private limited company is the most popular form of business structure for doing the construction business in India and it is now very easy to register a private limited company
Procedure for registration of private limited company for construction business in India
Decide name of the company
The name of the company e will be like ABC construction Company Private Limited, ABC construction Private Limited, ABC infra Private Limited, ABC infrastructure Private Limited.
Objects of Company should have Construction and Infra Activities
Memorandum of association of private limited company contains the main objects that are required to be carried on while pursuing the activities of the company, the main object of the company should contain the construction activities and infra activities so that company can legally do the construction business in India as per its charter documents.
Prepare documents required for construction company registration
Following documents are required for registration of a construction
Pan Card
Aadhar card
Bank Statement with current address
Photograph
Mobile no
Email id
Electricity bill office address
Rent agreement office address if office address is on rent
NOC from owner
Please note that minimum two members and persons are required for registration of a private Indian company so that the documents required will be of minimum two persons who will be directors of the company and also the shareholders, you can have different scenario use as per your requirements that who will be directors, who will be shareholders, how much shares will be held among the directors for shareholders
Find company secretary or any other professional for your registration process of your construction company
Now you can find the company secretary who will assist you in guiding the registration process for your private limited company for construction business also incorporation documents are required to be attested by the professional company secretary, chartered accountant or cost accountant in practice
Choose choose bank account in which you want to open a bank account for a company
The MCA has eased the incorporation and business process as now it is mandatory to have a bank account for every new company at the time of incorporation only so you need to choose the bank account in which you want to open a bank account and once your company is registered you will get a bank account number on your email id and Bank officials will contact you.
Submission of incorporation application for registration of as Private Limited Company (construction Company)
Once the above formalities are completed now you are required to apply for incorporation of a private limited company online through Spice + , if you have appointed any professional company secretary or chartered accountant or a cost accountant then he will process your incorporation form.
Registration of Private Limited Company by registar of Companies
Once the above application is approved by the registrar of companies then you will receive the certificate of registration of a company and your private limited company is now registered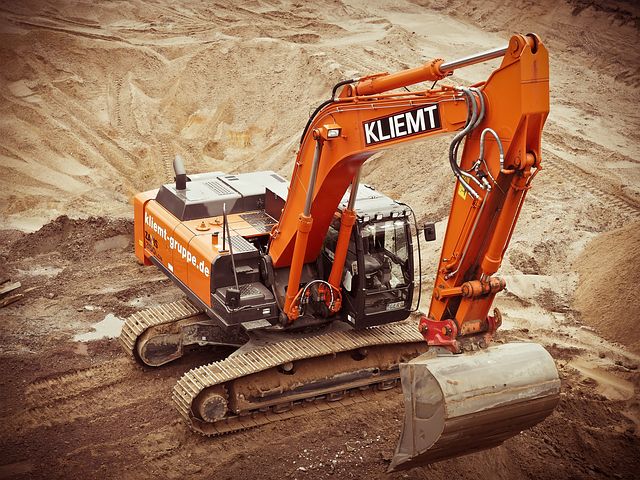 What legal documents I will get once the company is registered
Along with the legal registration of a private limited company you will get the following documents aur certificates issued from various departments along with the company registration
Certificate of Incorporation of Company
PAN of Company
TAN of Company
PF and ESIC Registration
Professional Tax (Maharashtra)
GST Registration (Optional)
Bank Account of Company
How to enroll with Limited companies for construction company in India
Now if you are doing the construction work initially you need to enroll as vendors with different Limited companies that is big construction companies in India, these companies will provide you a construction work according to the profile of your company if they finds it good you can start initially with a small amount of work
Preparation of company profile of Construction Company in India
I need to create a business profile of your company business profile should mention all the details regarding company its directors and promoters the past experience and future prospects of the director's and the expertise in education qualification of directors
Following points to be mentioned in a profile of construction company
Name of the company
Address of the company
Details details of directors along with their experience and education qualification
Projects undertaken or association if any
Details of past experience
References
Any other relevant details
Search for the project manager of company and book appointment
Now search for the project manager of a company in which you want to get the work and book appointment with him for meeting
When the meeting is fixed you need to submit your profile and ask him to provide particular work at the site.
Submit quotation for the project work of construction company
Now you are required to submit the project quotation to the project manager for a company designated officer
Issuing of work order by company
Once company is satisfied with your profile and your quotation then company will issue a work order , work order will mention all the terms and conditions regarding payment and work to be done so I need to carefully read the details conditions of the work order.
Acceptance of work order
Once you are satisfied with the work order terms and conditions and payment terms then you can accept the work order and send the acceptance to the company
Start your construction activities
Now start your construction activity activities at a particular site provided in the work order.
Issue of work contract invoices to company
for the work completed you need to issue the particular work contract invoices that you got to the company time to time and get the payment for the work done.
Filing of your GST returns
Now file your GST returns according to the work order invoices your issued and input credit you have claimed this can be done by maintaining the regular books of accounts of your company for that you may hire an experienced accountant in this purpose also you can take help of fast legal team for completing your accounting and GST return filing work.
Buy Construction Equipment Online – Click here
If you want to register your construction company you can contact us by filing the below form