To Promote entrepreneurship to boost economy and increase employment , government of India Introduced Startup India Scheme, startup India Registration provides several benefits that has been provided to startups including tax holiday for period of 3 years to recognised startups.
To get recognised as startups , entity has to apply for recognition as startup on https://www.startupindia.gov.in/ , once application is submitted it is reviewed for "Department of Promotion of Industry and Internal Trade" (DPIIT) and if found eligible , the entity is registered as startup. Please note Income Tax Exemption on profits under Section 80-IAC of Income Tax Act is issued separately.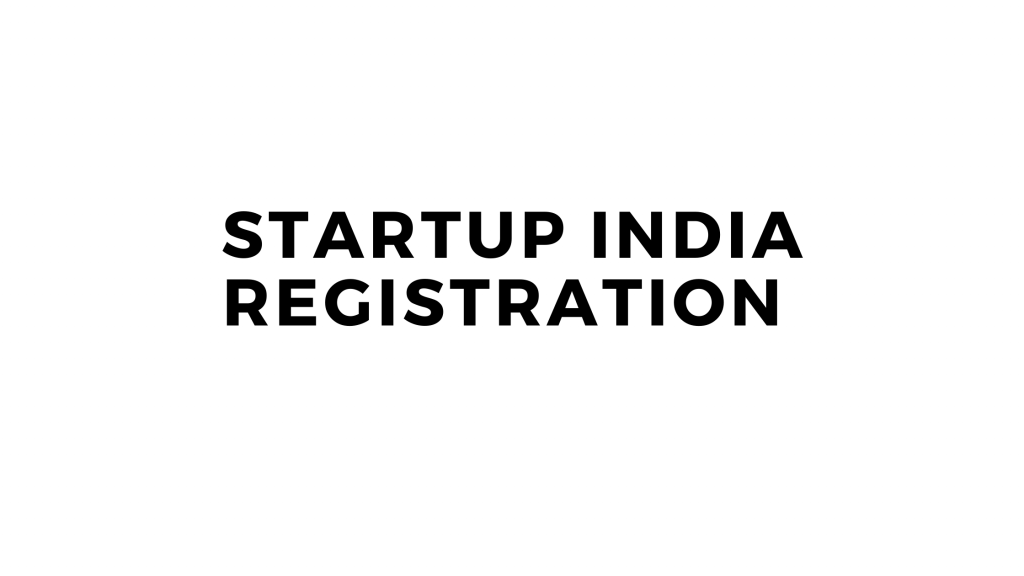 Meaning of "Startup"
An entity shall be considered as a Startup:
Upto a period of ten years from the date of incorporation/ registration, if it is incorporated as a private limited company (as defined in the Companies Act, 2013) or registered as a partnership firm (registered under section 59 of the Partnership Act, 1932) or a limited liability partnership (under the Limited Liability Partnership Act, 2008) in India.
Turnover of the entity for any of the financial years since incorporation/ registration has not exceeded one hundred crore rupees.
Entity is working towards innovation, development or improvement of products or processes or services, or if it is a scalable business model with a high potential of employment generation or wealth creation.
Provided that an entity formed by splitting up or reconstruction of an existing business shall not be considered a 'Startup'.
Explanation: An entity shall cease to be a Startup on completion of ten years from the date of its incorporation/ registration or if its turnover for any previous year exceeds one hundred crore rupees.
Government Schemes & Benefits after startup india registration
Self Compliance under 3 environment and 6 labour laws
Income tax Exemption
Reduced Filing fee for Trademark
Reduced fee for Patent application
Easier Public Procurement norms
Easy Winding up
Reduced Compliance under Companies Act
Other Schemes launched by Government time to time
Following information are required for Startup India registration :
Name of Company
Name of Startup
Website address of Company
Name , age qualification of Directors and Promoter / Authorized Representative
Current Number of Employees including Founders
Trademark or other IP details
Is the startup creating an innovative product / service / process or improving an existing product / service / process ?
Is the startup creating a scalable business model with high potential of employment generation or wealth creation ?
Brief note supporting the options chosen above for innovation, improvement and scalability
Has your startup received any funding?
Any awards/recognition received by the entity , if yes , provide document in support
What is the problem the startup is solving ? 150 to 200 words  minimum
How does your startup propose to solve this problem? 150 to 200 words minimum
What is the uniqueness of your solution ? 150 to 200 words minimum
How does your startup generate revenue? 150 to 200 words minimum
App Link /Pitch Deck etc if any
COI , MOA and AOA of Company
PAN of Company
Fastlegal Provides help in filing your Startup India Registration application , Place your request below to get in touch with our team members